Mr. Costantinos' forty-five year career as an architectural illustrator is especially noted by the distinguished list of repeat clients. His skill and ability is recognized not only by his clients, but by colleagues, museums and other organizations.
His work is world-renown – it has won numerous awards and is exhibited in the some of the most prestigious venues and publications. His work and experience puts him in great demand as a presenter and lecturer.
In addition to his illustration work, Mr. Costantino has developed his reputation as an accomplished watercolorist, capturing urban scenes, landscapes, homes, and portraits in a plein air, or a direct, alla prima, colorist style.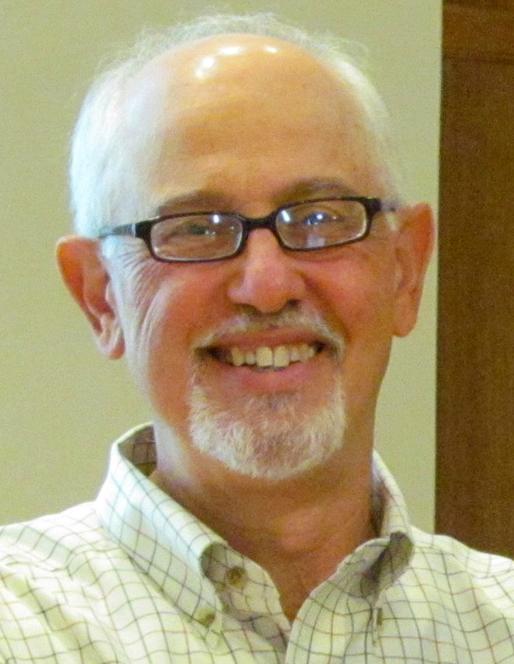 Awards
"Hugh Ferriss Memorial Prize" Architecture In Perspective XXIII   
American Society of Architectural Illustrators  2008 – 2009
"Award of Excellence" Architecture In Perspective XXII 
American Society of Architectural Illustrators 2007 – 2008
"Juror's Award" Architecture In Perspective XXI
American Society of Architectural Illustrators  2006 – 2007
"Award of Excellence" Architecture In Perspective XX
American Society of Architectural Illustrators  2005 – 2006
"Juror's Award" – Architecture In Perspective XIX
American Society of Architectural Illustrators  2004 – 2005
"Award of Excellence" – Architecture In Perspective XVI
American Society of Architectural Illustrators  2001 – 2002
"Honor Award Selections" – Architecture In Perspective XV
American Society of Architectural Perspectivists  2000 – 2001
"Award of Excellence" – Architecture In Perspective XIV
American Society of Architectural Perspectivists  1999 – 2000
"Honor Award Selections" – Architecture In Perspective XIII
American Society of Architectural Perspectivists 1998 – 1999
"Honor Award Selections" – Architecture In Perspective II – XII
American Society of Architectural Perspectivists 1989 – 1996
"Architects Honor" Award – Connecticut Society of Architects, New Haven, CT 1995
"Institute Honors" Award – American Institute of Architects, Washington, D.C.
American Society of Architectural Perspectivists, Co-Founder 1995
"Category 'A' Award" – Architecture In Perspective V
American Society of Architectural Perspectivists, Boston, Massachusetts 1990
36th Annual Awards Program Citation – Chicago Public Library
Progressive Architecture Magazine, Stamford, Connecticut  1989
Affiliations
Northeast Watercolor Society, New York
Member 2007 – Present
Salmagundi Club, New York
Member 2007 – Present
Society of Illustrators
Honorary Member 2008 – Present
American Society of Illustrator's Partnership (ASIP)  
Founding Member and Director (November 2007) 2007 – Present
New England Watercolor Society, Boston
Signature Member 2005 – Present
Illustrators Partnership of America 2001 – Present
Marblehead Arts Association, Marblehead, Massachusetts
Member 1998 – Present
American Institute of Architects (AIA), Washington, D.C.
Associate Member 1994 – Present
Japan Architectural Renderers Association (JARA), Tokyo, Japan
Honorary Life Member 1989 – Present
Society of Architectural Illustrators (SAI), Gloucestershire, England
Fellow (FSAI) 1987 – Present
American Society of Architectural Illustrators (ASAI), Arizona
Co-Founder, President Emeritus, Advisory Council, Exhibition Coordinator 1986 – Present
Boston Society of Architects (BSA), Boston, Massachusetts
Affiliate Member 1986 – Present
Winthrop Art Association, Winthrop, Massachusetts
Member 1972 – Present
Lectures
South Street Gallery, Hingham, MA
"Viewpoint for Design – Image Making for Architecture" 2008
American Society of Architectural Illustrators – AIP 22 – Pittsburgh, PA 
"A Career In Perspective – Process & Change Over 35 Years" 2007
American Society of Architectural Illustrators – AIP 22 – Pittsburgh, PA 
"Trends & Opportunities in Architectural Illustration" – An International Panel Discussion 2007
Marblehead Art Association, Marblehead, MA 
Watercolor Demonstration 2006
Mount Ida College, Newton, MA
History of ASAI & Profession of Illustration 2006
Rhode Island School of Design, Department of Architecture, Providence, RI
"Points of Viewing" – Precedent & Process for the Work of F.M. Costantino 2006
Montserrat College of Art, Beverly, Massachusetts
"Points of Viewing" – Precedent & Process for the Work of F.M. Costantino 2005
American Society of Architectural Illustrators – AIP 20 Conference
Washington, D.C. – Copyright Panel Discuss 2005
Illustrators Partnership Association, & Society of Illustrators, New York
"Points of Viewing"  – IPA/SI Drawing Retreat  2005
Rhode Island School of Design, Providence, Rhode Island
Guest Lecturer, Illustration Department 2004
Rhode Island School of Design, Providence, Rhode Island                   
Guest Lecturer, School of Interior Architecture 2004
Montana State University, School of Architecture, Bozeman, Montana 
"On the Drawing of Buildings – A Professional's Practice in Perspective" 2004
Art Institute of Chicago, Chicago, Illinois – "Unbuilt Chicago" Exhibit
"Points of Viewing: Insights into the Creative Drawing Process in Architectural Illustration" 2004
Esherick Homsey Dodge & Davis, California                          
"Architectural Illustration as a Design Process" – The Work of F.M. Costantino 2002
Rhode Island School of Design, Department of Illustration, Providence, RI 
"Points of Viewing" 2002
Massachusetts College of Art 
"Insights to the Creative Drawing Process of Architectural Illustration" 2002
Art Institute of Southern California
"Points of View/Comparisons of Same Project Imagery 2001
Nikken Sekkei, Tokyo, Japan
"Recent Works" 2000
Kyoto Seika University, (Kyoto Seika Daigaku) Kyoto, Japan
"Recent Perspective Work" 2000
Museum of Architecture, Newport Beach Public Library, California
"Insights to the Creative Drawing Process of Architectural Illustration" 2000
Rhode Island School of Design, Rhode Island                                     
"A Review of Current Practice" 2000
Hampton Roads Chapter AIA Lecture, Hampton University, Virginia            
"Traditional Drawing or Digital Imaging: The Continued Relevance of 
Drawing in the Design Process." 2000
Northern Nevada Chapter, AIA, Reno, Nevada
"A Perspective On Drawing – The Process of Architectural Illustration" 1997
Stremmel Gallery, "Architecture In Perspective 11", Reno, Nevada     
"A Perspective on Drawing – The Process of Architectural Illustration" 1996
Ellerbe Becket Architects, Minneapolis, Minnesota
"The Process of Perspective Drawing" 1995
Japan Architectural Renderers Association, Osaka, Japan
"Recent Perspective Work" 1995
Publications
Architecture In Perspective 23 (AIP 23)
The American Society of Architectural Illustrators
Hugh Ferriss Memorial Prize Winner 2008
Boston Magazine – June 2008 Edition                                     
Unbuilt Boston, Contributing Artist 2008
Architecture In Perspective 22 (AIP 22)
The American Society of Architectural Illustrators, Contributing Artist 2007
Architecture In Perspective 21 (AIP 21)
The American Society of Architectural Illustrators, Juror's Award 2006
Architecture In Perspective 20 (AIP 20)
The American Society of Architectural Illustrators, Contributing Artist 2005
Unbuilt Chicago: The Art Institute of Chicago, Kisho Kurokawa Gallery
The Art Institute of Chicago, Publisher, Contributing Artist 2004
Who's Who in America – MARQUIS Who's Who – New Providence, NJ Biography 1994 – 2009
Sections Thru a Practice: Cesar Pelli & Associates,Giovannini, Suzuki, R & P Bareneche Hatje Cantz, Publisher, Contributing Artist 2003
Building Type Basics for College and University Facilities
John Wiley & Sons, Inc., Publisher, Contributing Artist
(Bowdoin College, Druckernmiller Hall) 2001
Visionary Architecture: Unbuilt Works of the Imagination
McGraw Hill, Publisher, Contributing Artist – "Hancock Axial I" 2000
Recent Themes
Cesar Pelli, with Michael J. Crosbie – Birkhauser, Basel/Berlin/Boston
Contributing Artist – "Miami Performing Arts Center" 1999
Color Drawing
Michael Doyle – Second Edition – John Wiley & Sons, Inc., Toronto, Canada
Contributing Artist – "US Embassy, Cairo" 1999
The Art of Architectural Illustration 3            
Resource World Publications, Rockport Publishers, Rockport, Massachusetts
Contributing Artist 1999
Graphic Artists Guild, 9th Edition, Graphic Artist Guild, Inc., Publisher, New York Contributing author for Architectural Illustration 1997
The Art of Architectural Illustration 2 – Resource World Publications
Rockport Publishers, Rockport – Contributing Author and Artist 1996
Architecture of the Imagination – Thomas W. Schaller
Van Nostrand Reinhold, New York – Contributing Artist 1996
The Illustrated Room: Interior Rendering in the 20th Century  
Vilma Barr Van Nostrand Reinhold, New York – Contributing Artist 1996
The Art of Architectural Illustration – Resource World Publications
Rockport Publishers, Rockport – Contributing Author and Artist 1994
Graphic Artists Guild, 8th Edition, Graphic Artist Guild, Inc., Publisher, New York Contributing Author for Architectural Illustration 1994
Perspective: A Calendar – American Society of Architectural Perspectivists Pomegranate Art Books, San Francisco – Contributing Artist 1994
Boston Architecture, 1975-1990 – Naomi Miller & Keith Morgan
Prestel-Verlag, Munich – Contributing Artist 1992
Graphic Artists Guild, 7th Edition, Graphic Artist Guild, Inc., Publisher, New York
Contributing Author for Architectural Illustration 1991
Architecture In Perspective – American Society of Architectural Perspectivists
Van Nostrand Reinhold, New York – Contributing Author and Artist. 1991
Architectural Delineation – Ernest Burden II – McGraw Hill, New York
Contributing Artist 1991
Architectural Rendering – Philip Crowe – Quarto Publishing, London
Contributing Author and Artist 1991
Architecture in Watercolor – Thomas W. Schaller – Van Nostrand Reinhold
New York – Contributing Artist 1990
Architects of the United States of America – The Images Publishing Group        Melbourne, Australia – Contributing Artist – "222 Berkeley St.", Boston 1989 – 1990
Design Wars – PBS Nova Special Programs 
Featured Segment on Winning Chicago Library Design 1989
Rendering Standards In Architecture and Design – Stephen W. Rich
Van Nostrand Reinhold, New York – Contributing Artist 1987
Convergence – Newsletter of ASAP – Contributing Editor 1987 – Present