Harbor Fog Sculpture-RFK Greenway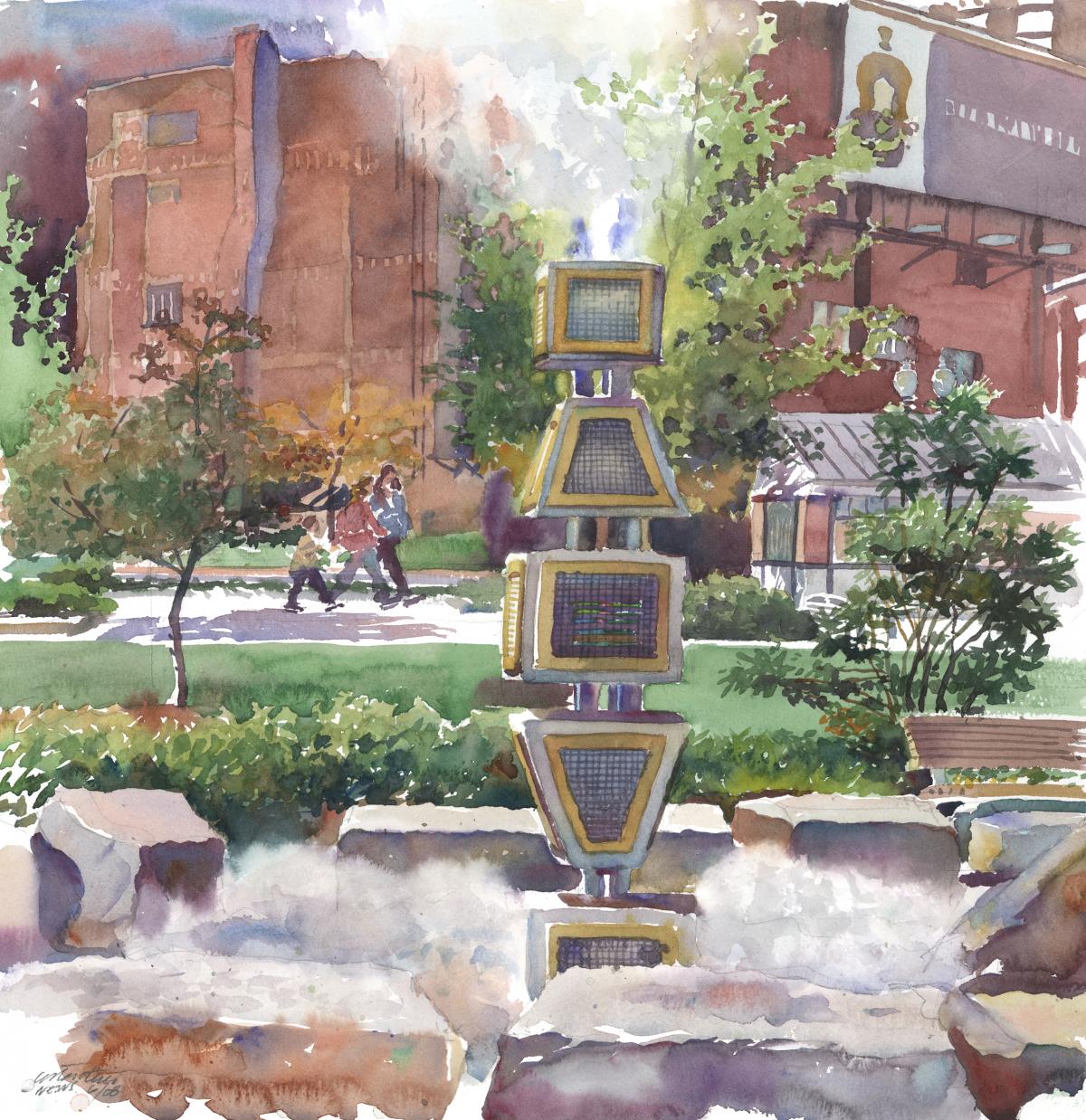 This unusual installation is an audio, visual and sensory experience along the Rose Kennedy pedestrian greensward through downtown Boston. The sculptor used salvaged granite blocks from the waterfront's piers, buoy markers, stainless steel and naval bronzes for the cube tower, and automatically timed digital sound and color devices.
Motion sensors (infrared, microwave,& ultrasonic) and high pressure water fog nozzles emit periodic steam to evoke the ocean's environment nearby. It was a perfect demo subject for form, color, texture and atmosphere in an green urban setting. Its incongruous form of blocks amidst older brick architecture suggested this composition of juxtaposed designs.
Information on the artist's responsive sculpture can be found at www.rossmiller.com
Purchase Options
Limited Edition of 100, Archival Print
15.75" x 15.75" Original is Available
9" x 12" - $95
12" x 18" - $135
Greeting Card - $4
Contact the Artist for more info