Hommage de Printemps a Diana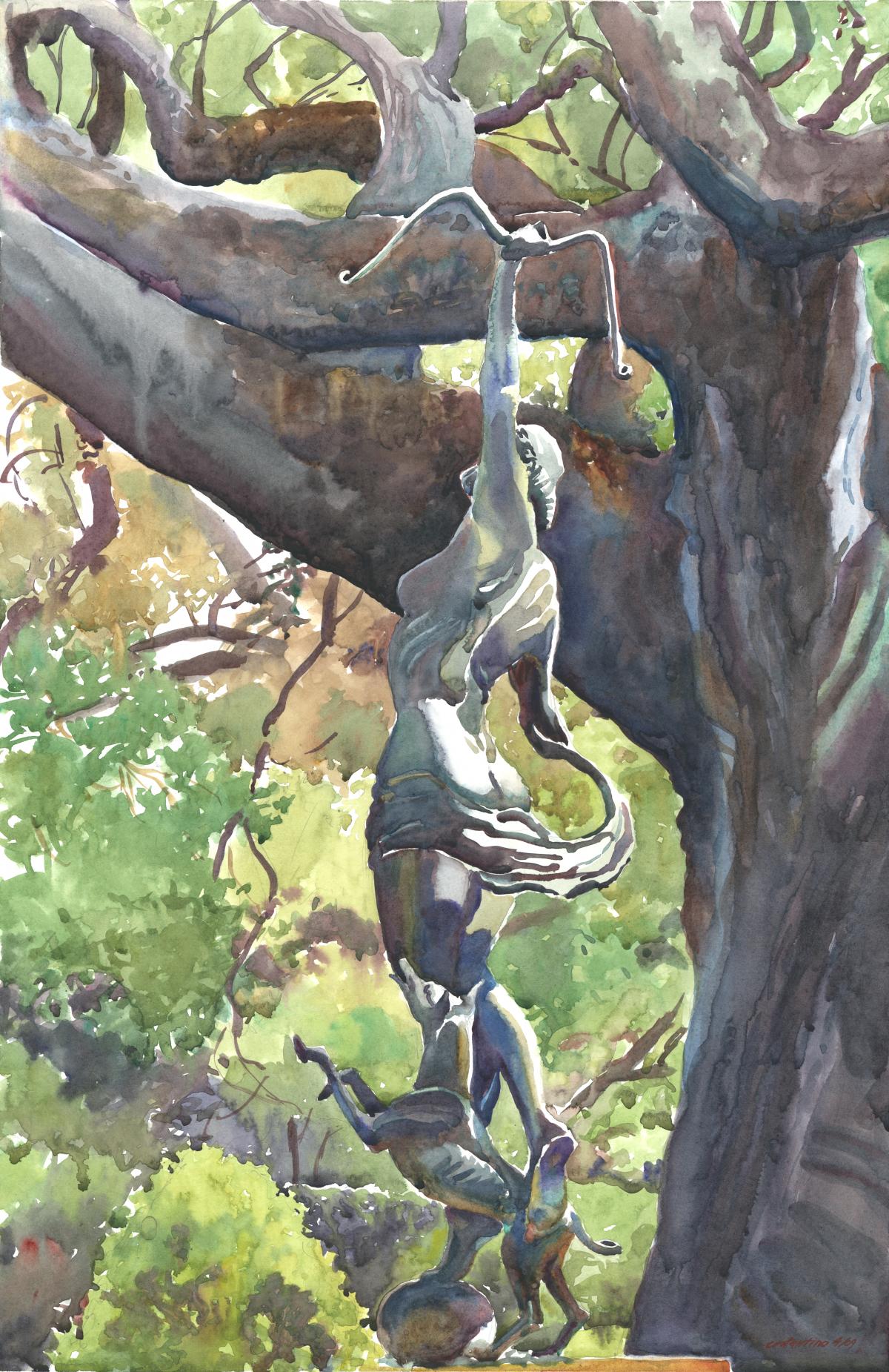 Situated in a museum's Italianate garden setting, Diana of the Hunt is portrayed with her symbolic majesty against the textured immensity of live oaks. The statue's restored surfaces present a remarkable profile of patterns, shades, nuanced colors and brilliant highlights on Anna Vaughn Hyatt Huntington's arching bronze figure.
A revered Roman goddess of antiquity, Diana of the Hunt brings a mythic dimension into modern form. The title of the watercolor is a tribute to the European inspirations for this iconic sculpture. Seminar demo at the Cummer Museum of Art & Gardens, Jacksonville, FL.
Purchase Options
Limited Edition of 500, Archival Print
9" x 12" - $95
12" x 18" - $135
Greeting Card - $4
Contact the Artist for more info