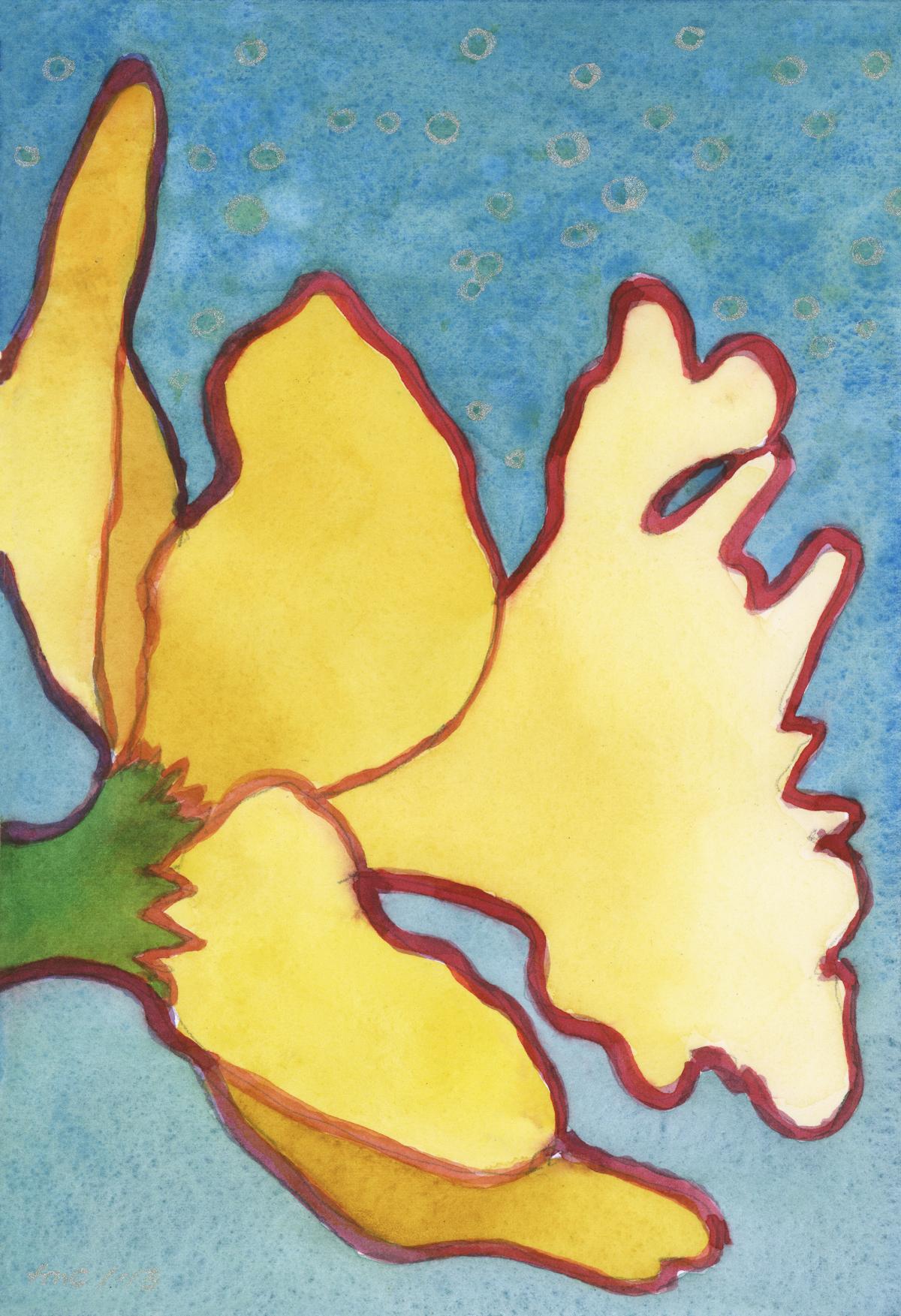 As a graphic and color study of the curved form of a single spring jonquil, the flower's brilliant yellow field prompted this color experiment, applying a striking complimentary outline to vibrate and intensify the hue of the petals.
The blossom's sinuous curves conveyed an almost abstract quality, further suggesting a cool background color that would also intensify the yellow.
Derived from my fascination with Gustav Klimt's works, I intuitively superimposed the circular figurative symbols with gold paint onto the bluish/green field. The subtle gold related to the yellow of the petals, while also sparkling against the blue field, and which marks might be interpreted in a number of ways by the viewer. These colors and forms suggest the vibrant, invisible, energy of air and sun captured within the fleeting but miraculous blossom of a simple flower.
Purchase Options
Limited Edition of 100, Archival Print
9" x 12" - $95
Greeting Card - $4
Contact the Artist for more info