Lee's Lilacs – Lee Mansion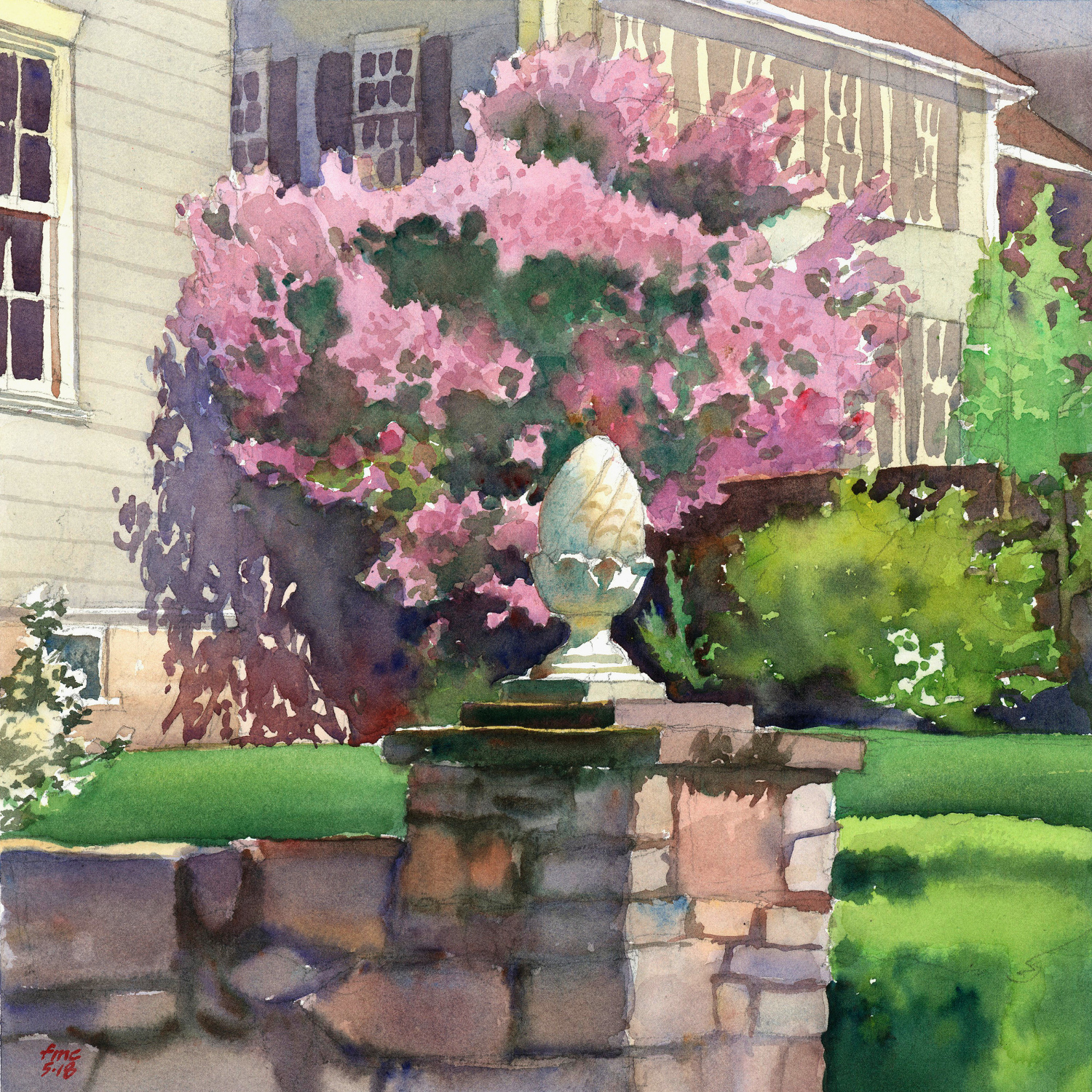 Marblehead, MA
Celebrating Lee
Mansion's 250th Anniversary, artworks of this historic place were
created for an exhibit in the house. Painted from Lee's lower garden
area, near the base of a granite stairway with pineapple finial, the
view captures the higher lawn, a corner of the house, and blooming
lilacs. The scale, color, textures, and shadows made for a dynamic
composition, within a seldom seen view. These Lilacs brought to mind
Walt Whitman's poem ("_when last in the garden the lilacs bloomed…_"
about Lincoln) as I was painting this piece. The serene sense such a
garden conveys must derive from the careful, thoughtful way the Lee
family had planned their gardens.