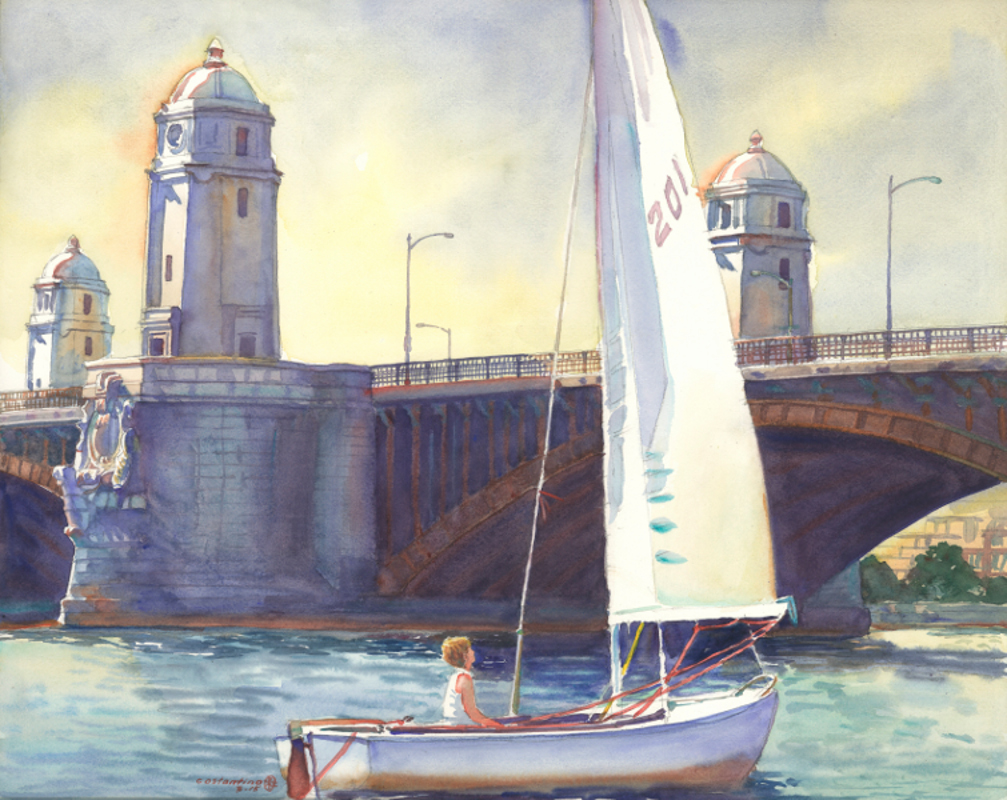 Boston, MA
Initially painted for
the Charles River Conservancy, this view of the iconic "salt & pepper"
towers depicts Boston's Longfellow Bridge, and the Esplanade's Community
sail boat. A late afternoon's light glances off the towers and sail,
while much of the bridge is shaded, almost silhouetted. The
triangulation of the sail was a perfect counterpoint to the bridge's
horizontal thrust and vertical towers. The darkened granite and steel
structure is relieved by lighter sky, water, and the boat's sail. The
curves of sail and boat hull are reverse-mirrored by the bridge arches;
while the water's softer strokes and subtle color shifts counter the
sharp edges of bridge and boat.