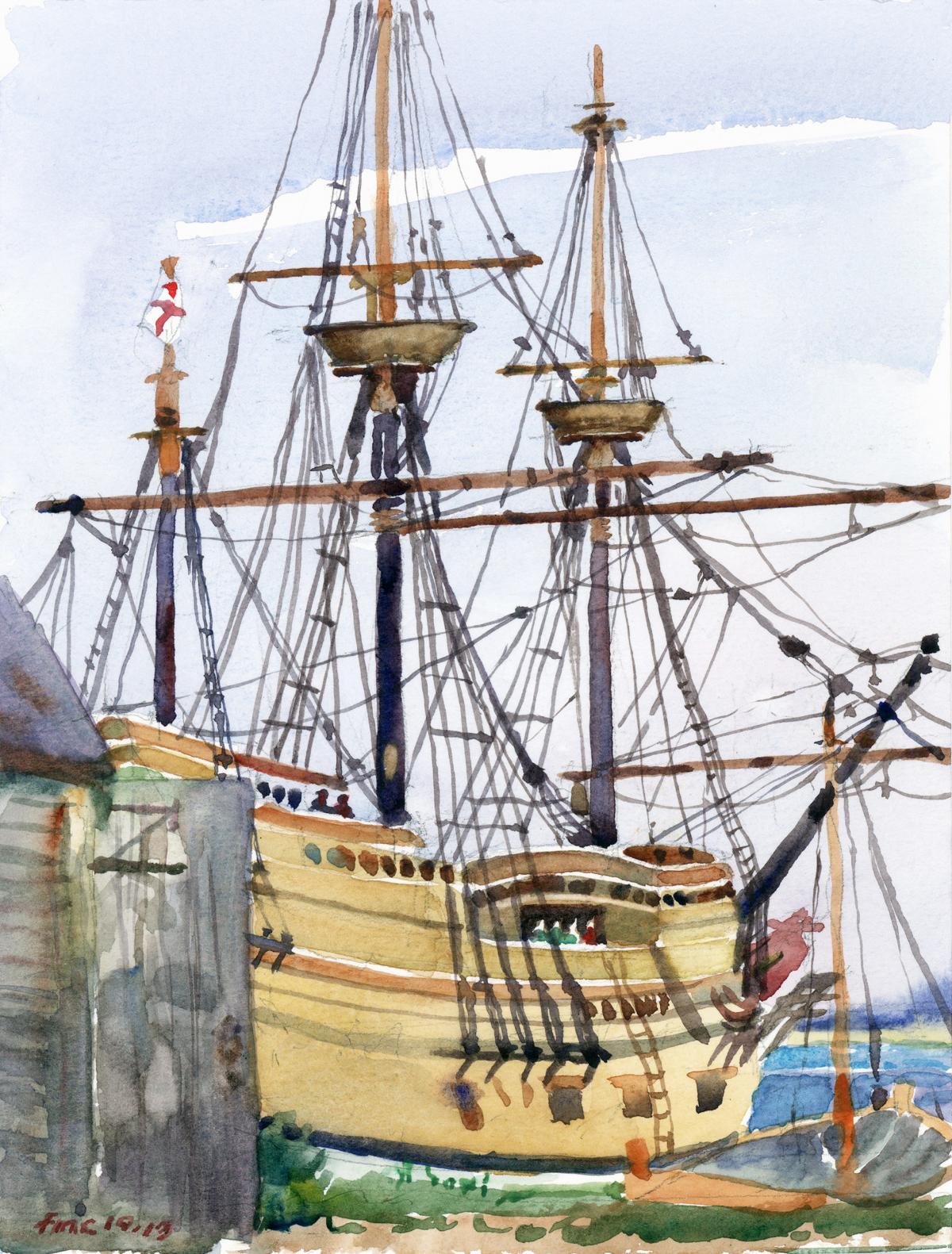 Plymouth, MA
In conjunction with an exhibition for the New England Watercolor Society, and its sponsored seminar by my friend, colleague and the show's Juror, Tom Schaller, I painted along with his class. The replica craft of the original historic Pilgrim ship and moored in Plymouth Harbor was a surprisingly small ship for its iconic and legendary status in US history.
The dramatic composition suggested itself from the adjacent park, with the ochre hull, dark masts and rigging protruding into the sky; almost beckoning visitors or sailors on board. The few figures on deck enlivened the idea of the Mayflower preparing again for sailing. The historic weathered cabin, together with a small on-shore craft, provided some scale and a balance for framing the view. The dynamic angles of the rigging and the horizontals of square riggers contrasted with the strong verticals of the masts, as they all seemed to wrap the hull of the boat, while cutting unusual shapes against the sky.
The color palette of ochres, browns, and blues was simple, and the brushwork was deliberate and efficient to capture the numerous elements with a fresh expression. After seeing a John Singer Sargent watercolor show in the evening prior to class, that master's inspired work likely impacted this piece.
Purchase Options
Limited Edition of 100, Archival Print
9" x 12" - $95
Greeting Card - $4
Contact the Artist for more info