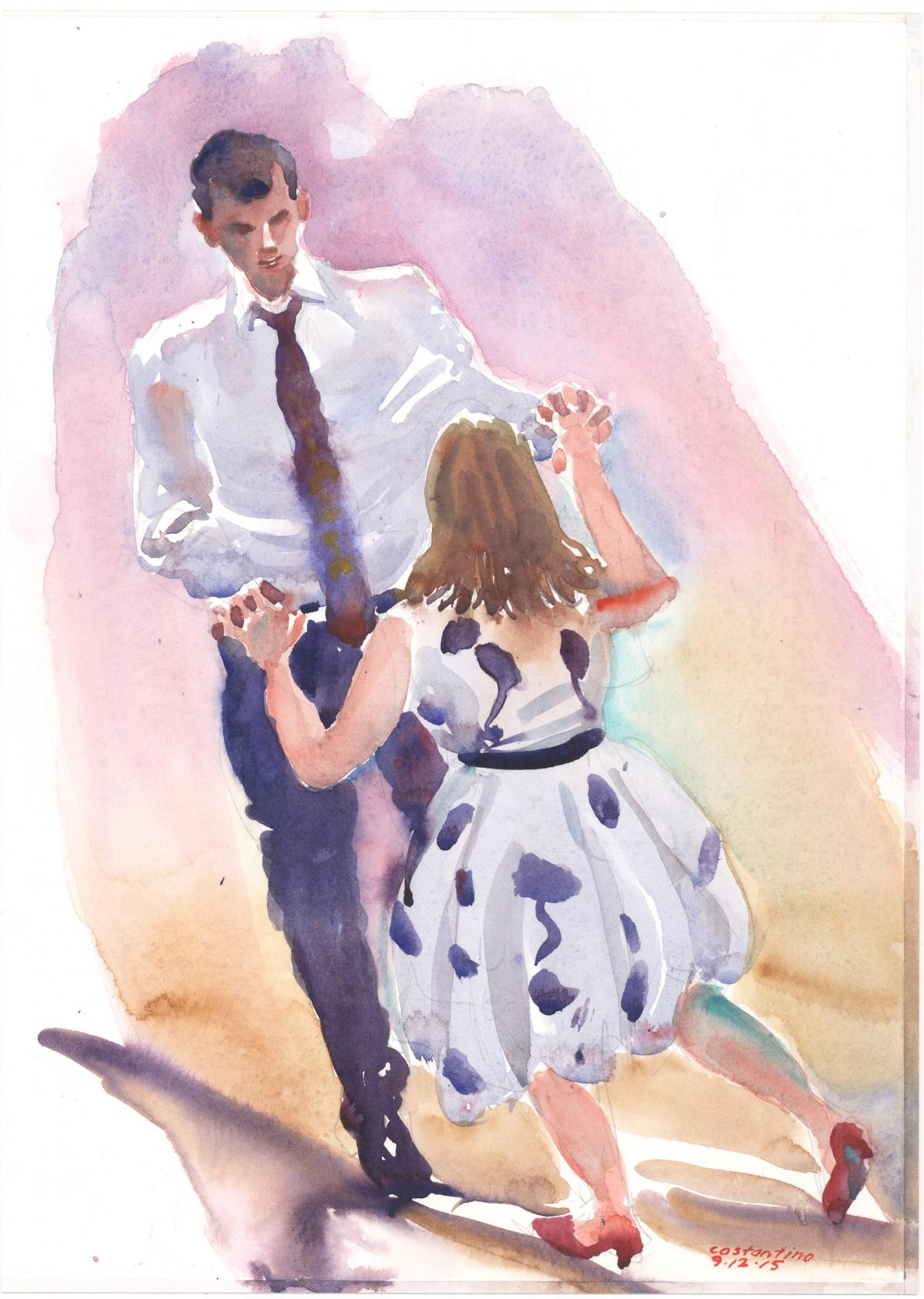 Salem, MA
Painting from a reception hall balcony, I had the ideal vantage point to observe guest's activity.
During the traditional feature dances of parents and family, Mother Holliday took to the floor in a jitterbug with her young son, moving to the infectious beat of a Chuck Berry tune. The swirl of their dancing position was quickly captured in a gestural motion onto the paper, composed in a diagonal placement reflecting the action of the partners. As the dance proceeded, the dress of both figures was painted in, as were the locked fingers of the partners; but the features of the bride's brother were suggested after the dance was over.
The background colors were both analogous and complimentary to each figure, and reinforced the dance's energy – the pinkish field light transitioning to the ochre color of the floor with angular shadows reinforcing the vigorous action. The painting was almost as rapid as the dance to capture this brief exuberant moment, but the impact of the work will provide enduring memories; befitting the pleasant occasion and celebratory joy of the wedding.