Observant Wedding Relation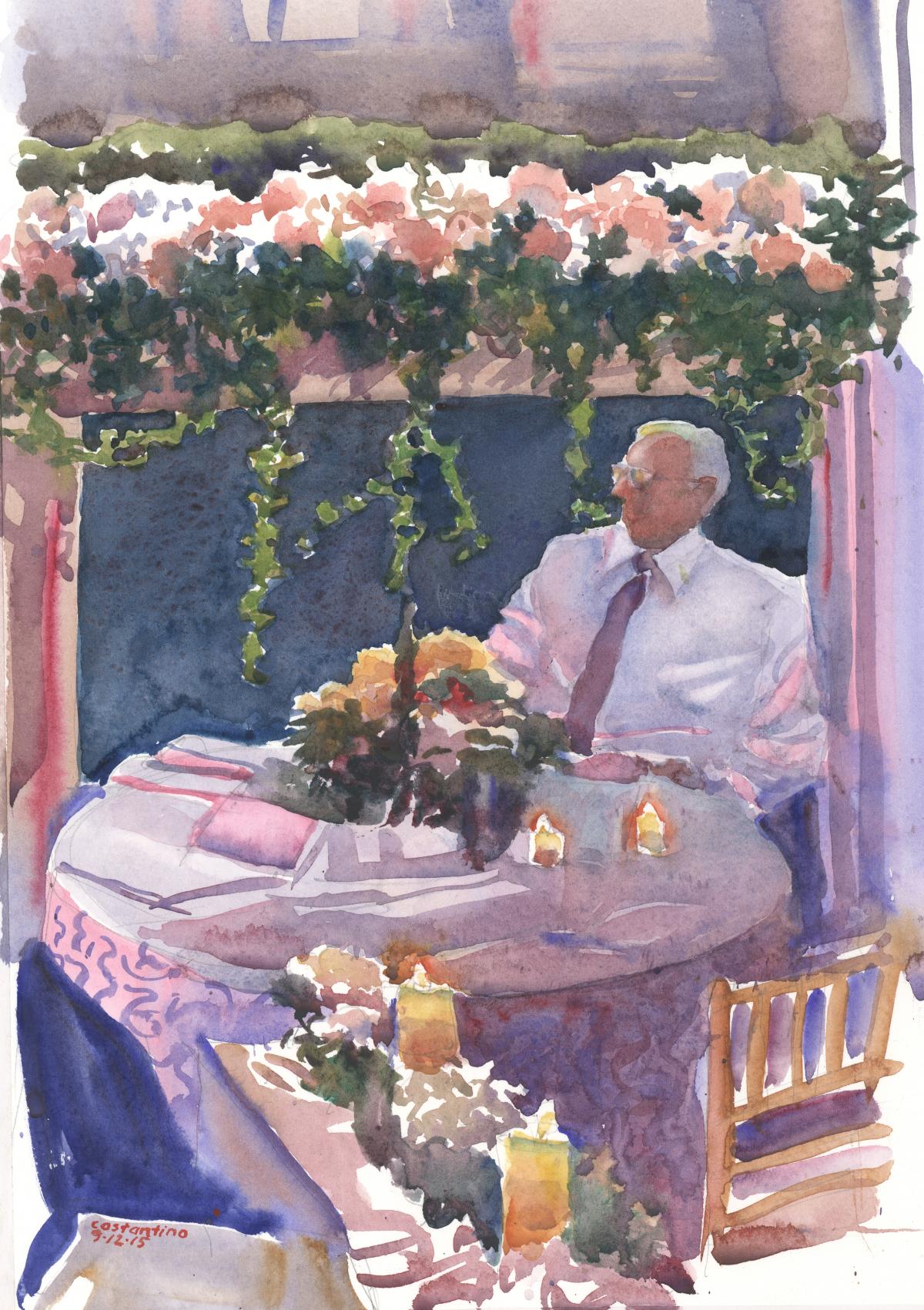 Salem, MA
From the prominent location on a reception hall balcony, the spatial overview provided an ideal vantage point to capture guest's activity.
Near the end of the evening's celebration, a dear family friend was sitting by himself, enjoying the music and the dancing, seemingly delighted just taking it all in. This guest had a serene air about him, and reveled in the swirl of the reception's noise and activity. He was framed by the hall's outsized fireplace and mantel, festooned with the wedding decorations, with a mirror above. The pink glow of the mood lighting was cast onto the figure, the tabletop and settings, with cooler shaded colors prevailing throughout this vignette view. The muted lighting made for some subtle qualities of highlights and reflective colors, punctuated with the light of small table candles.
The festive mood of the event, contrasted by the relaxed demeanor of the guest, give the painting a calm quality, befitting the pleasant occasion and ceremonial aspect of the wedding. "Many of our family and friends told us you were the highlight of their evening, I enjoyed the dynamism of you painting up in the balcony while we celebrated below, and the output is three truly beautiful works of art", observed the new bride.