Pickin' Up Lunch-Powers Market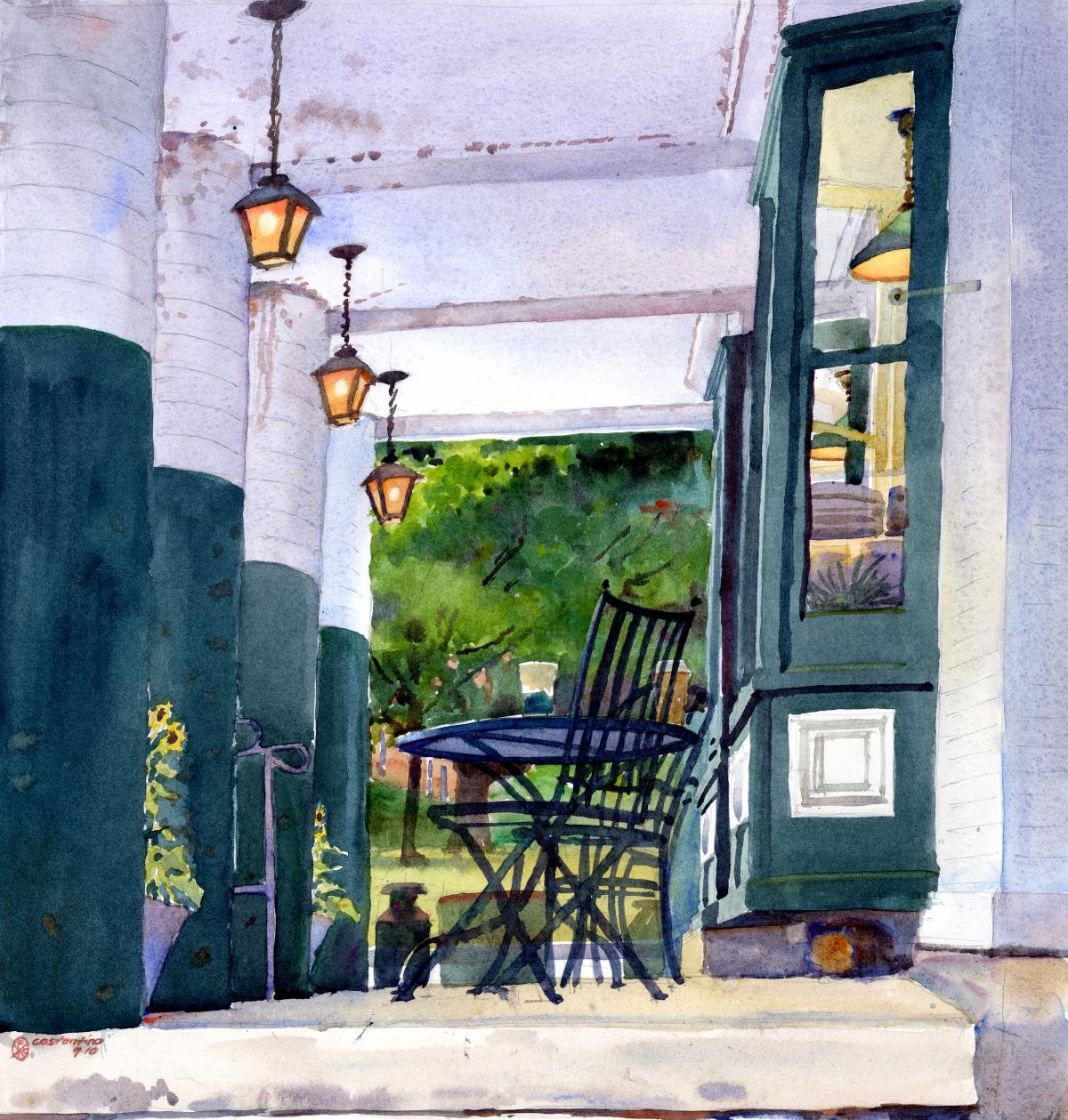 On an overcast, intermittently drizzly day, with a practical need to protect the watercolor from rain, I happened on an adjacent picnic table under a maple tree, which offered an unusual low eye-level as well as a protective canopy. The composition of positive elements – the porch seating and lit lanterns, and transparency through the bay windows – together with the negative elements – a glimpse beyond to the open space of the street – were framed by the bays on the right and the huge green columns on the left.
To provide an inviting aspect, I added two coffee cups on the table, as a contrasting foil to the store's entry and the dark green foliage beyond. The title of the work also suggests some townsfolk just coming back to the table and their coffees, to finish a leisurely lunch and conversation.
Purchase Options
Limited Edition of 100, Archival Print
9" x 12" - $95
12" x 18" - $135
Greeting Card - $4
Contact the Artist for more info