Porch Light Study-Powers Market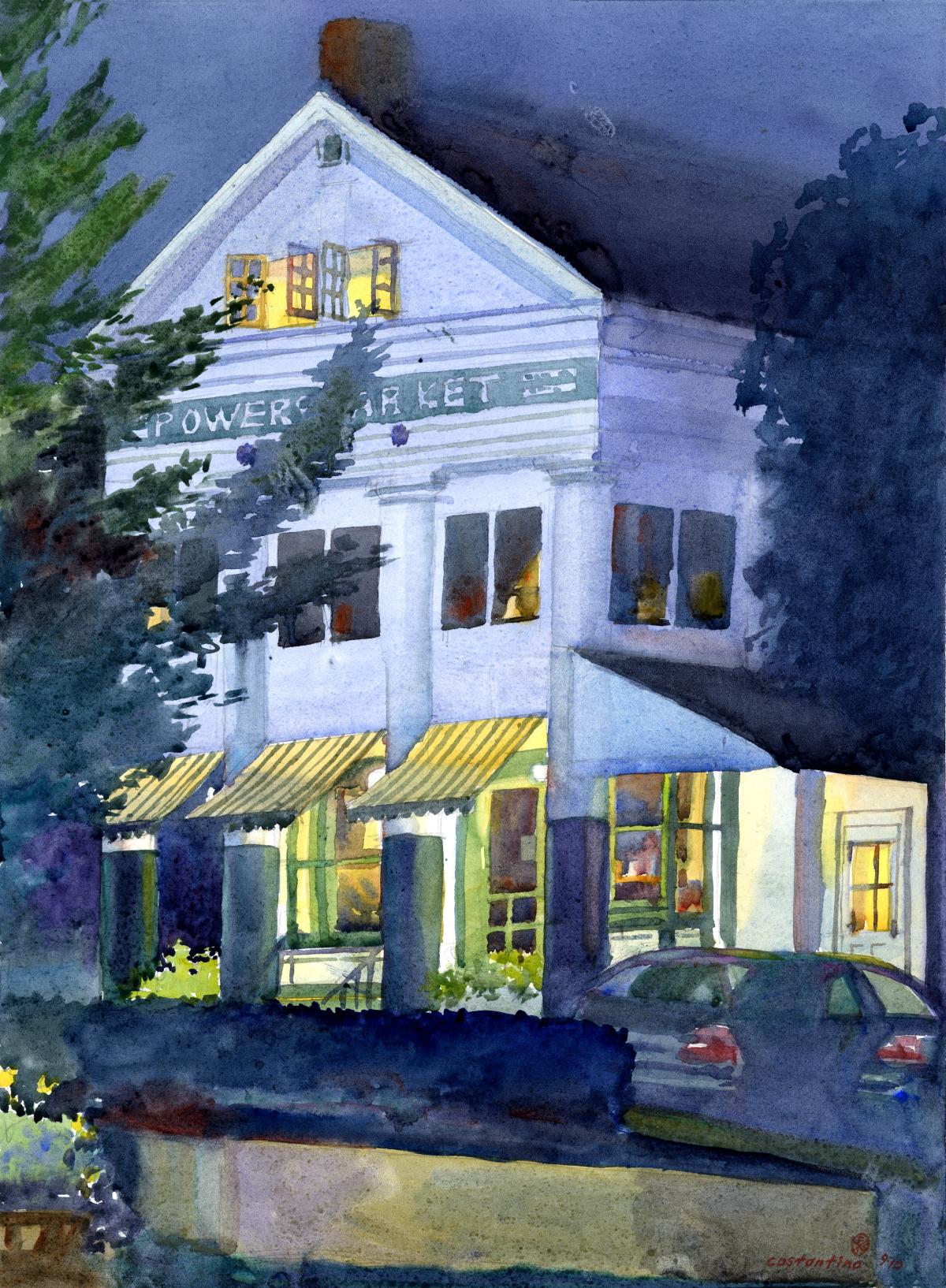 Powers Market in late evening presented an intriguing subject for a nocturne watercolor, with its warmly illuminated porches, interior lights of the bay windows and side entrance, and the subdued light of the 3rd floor apartment; contrasted by the pallid, cool cast on the building's exterior and surrounds. Sufficient light and permission for working was found at Pangea Restaurant, whose staff kept the lights on well past closing.
With the concentrated intensity required of the painting, on-setting tiredness, and chilling temperatures, I was offered a respite at 12:30 a.m. by the Pangea baker, who was preparing a huge wedding cake (and offered me a sweet tasting, energy-boosting wedge). The slight differences in blue hues and values of the sky, trees, roof and foreground unified the composition's major shapes of the darkened building and square, accentuating the yellow-orange light of Powers' entrance porch. The watercolor was completed at 2 a.m.
Purchase Options
Limited Edition of 100, Archival Print
9" x 12" - $95
12" x 18" - $135
Greeting Card - $4
Contact the Artist for more info