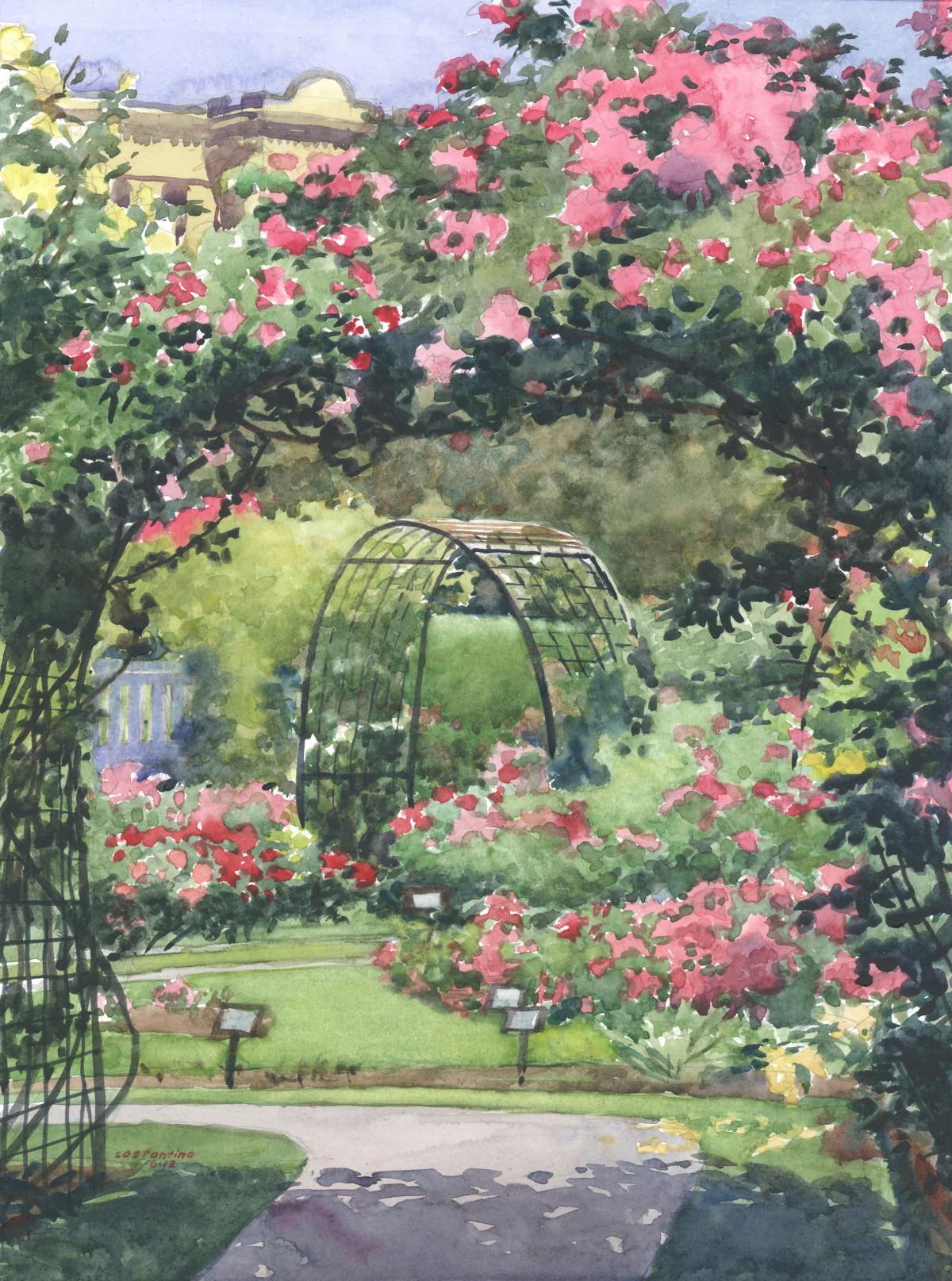 Kelleher Rose Garden Boston, MA
Initially awed by the Fenway Garden's secluded setting, the abundance of rose displays, and invited to do a demo plein air piece during Mayor Menino's annual fundraiser, I prepared this study for my own orientation and grasp of the splendor of such a place.
The signature metal arbor, profuse with blossoms and framed by the rooflines beyond, seemed the archetypal vista conveying the serenity and pleasure unique to Boston's special jewel. The varied rose colors are a natural, sparkling compliment to the otherwise sun-dappled palette of greenery. An implied movement through the enclosed public garden is further suggested by the tight composition.
Purchase Options
Limited Edition of 100, Archival Print
9" x 12" - $95
12" x 18" - $135
Greeting Card - $4
Contact the Artist for more info