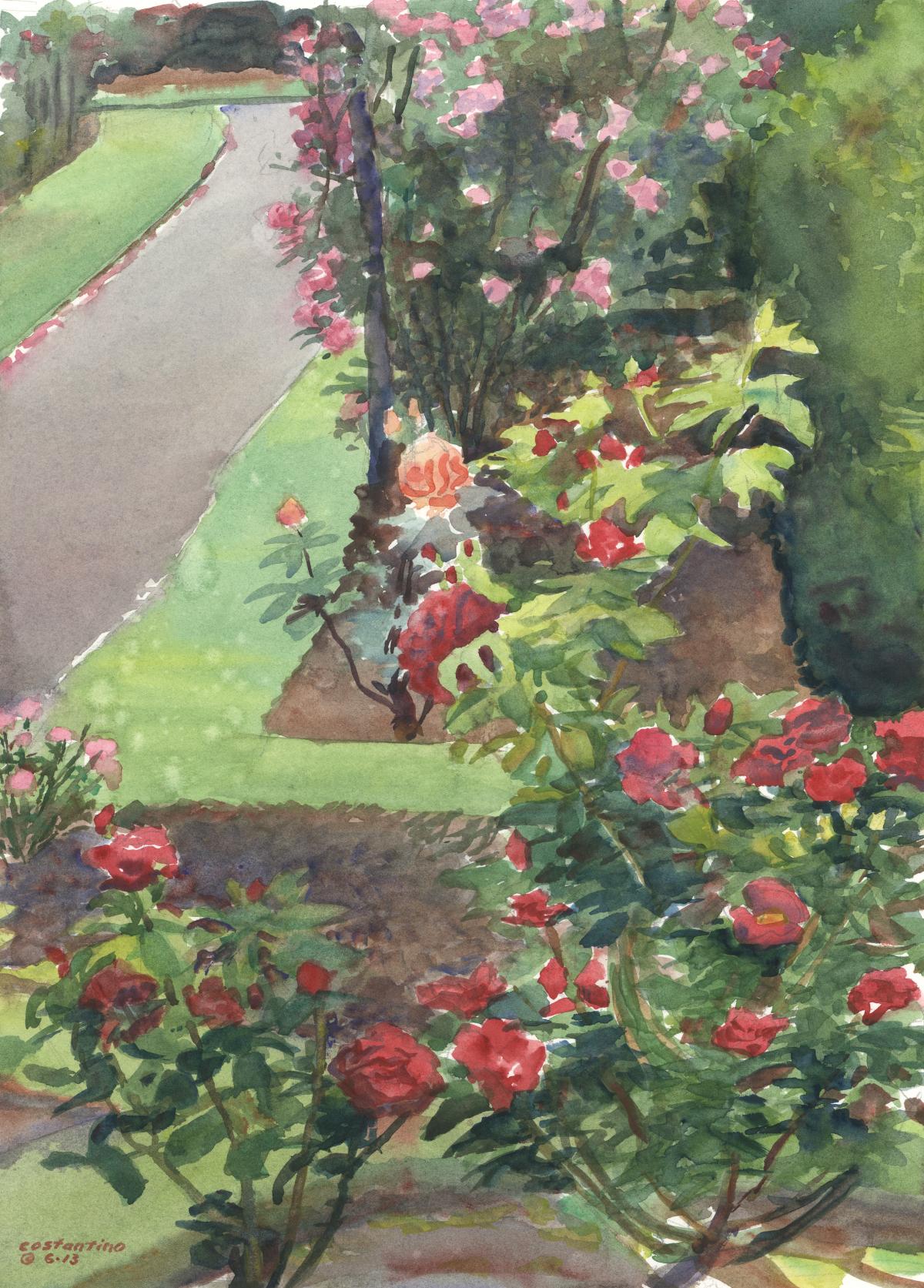 Kelleher Rose Garden Boston, MA
With the concentrated energy from so many plants and the profusion of spring blooming shrubs, this vignette conveys only a minor portion of Boston's Kelleher Rose Garden. The enclosure of a high protective hedge, the geometry of deep cut beds, a small segment of metal arbor frame, and the inviting path-way were all framing elements for the multiple petals of a few rose shrubs.
The powerful colors of blooms scattered among a sea of greenery were a cacophony of random splendor. While capturing the shrub's form, the painting also absorbed a natural infusion of four intermittent rain showers that splattered the color fields and created its own blending of the washes. The accents of rosey petals among the greens and browns of the garden naturally translated into a complimentary and vibrant color palette. Completed at the Rose Garden Plein Air Auction, a favorite Mayor Menino Fundraiser.
Purchase Options
Limited Edition of 100, Archival Print
9" x 12" - $95
12" x 18" - $135
Greeting Card - $4
Contact the Artist for more info