Shimmering Shells on Shelf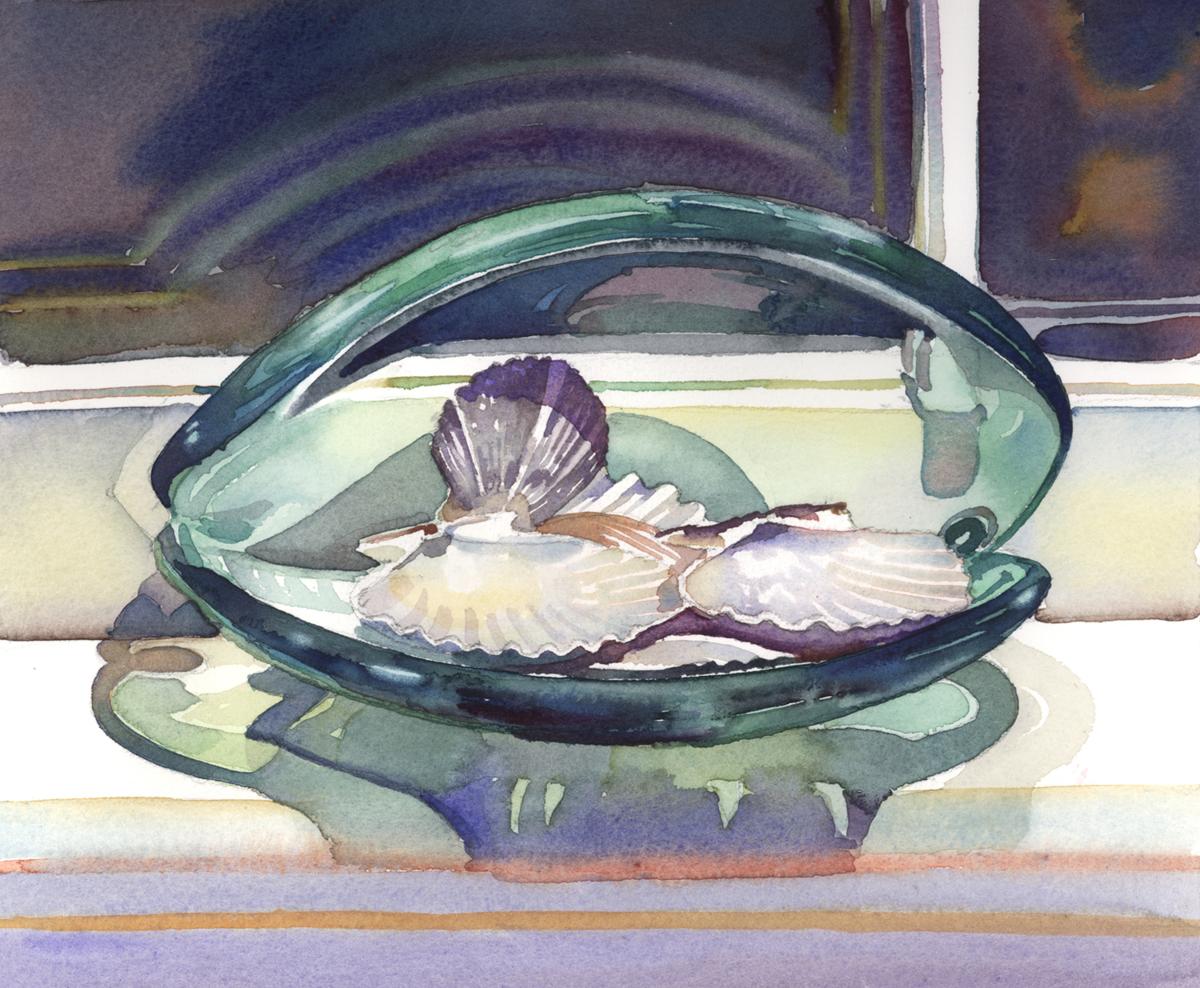 This alla prima piece was painted over a couple of evenings at our kitchen counter in front of a darkened window. The highly polished and nearly transparent green glass shell cast unusual eye-catching shadows, glimmers and sparkle – on, around and through this dish – onto the windowsill and frame, with triple reflections into the glass panes.
The solid, coarse seashells, with their similar shapes and textures, contrasted with the shiny glazed dish. The piece was a study in light effects, multiple luminous shadows, and the brilliance of a green object on a white surface.
Purchase Options
Limited Edition of 100, Archival Print
9" x 12" - $95
12" x 18" - $135
Greeting Cards - $4
Contact the Artist for more info