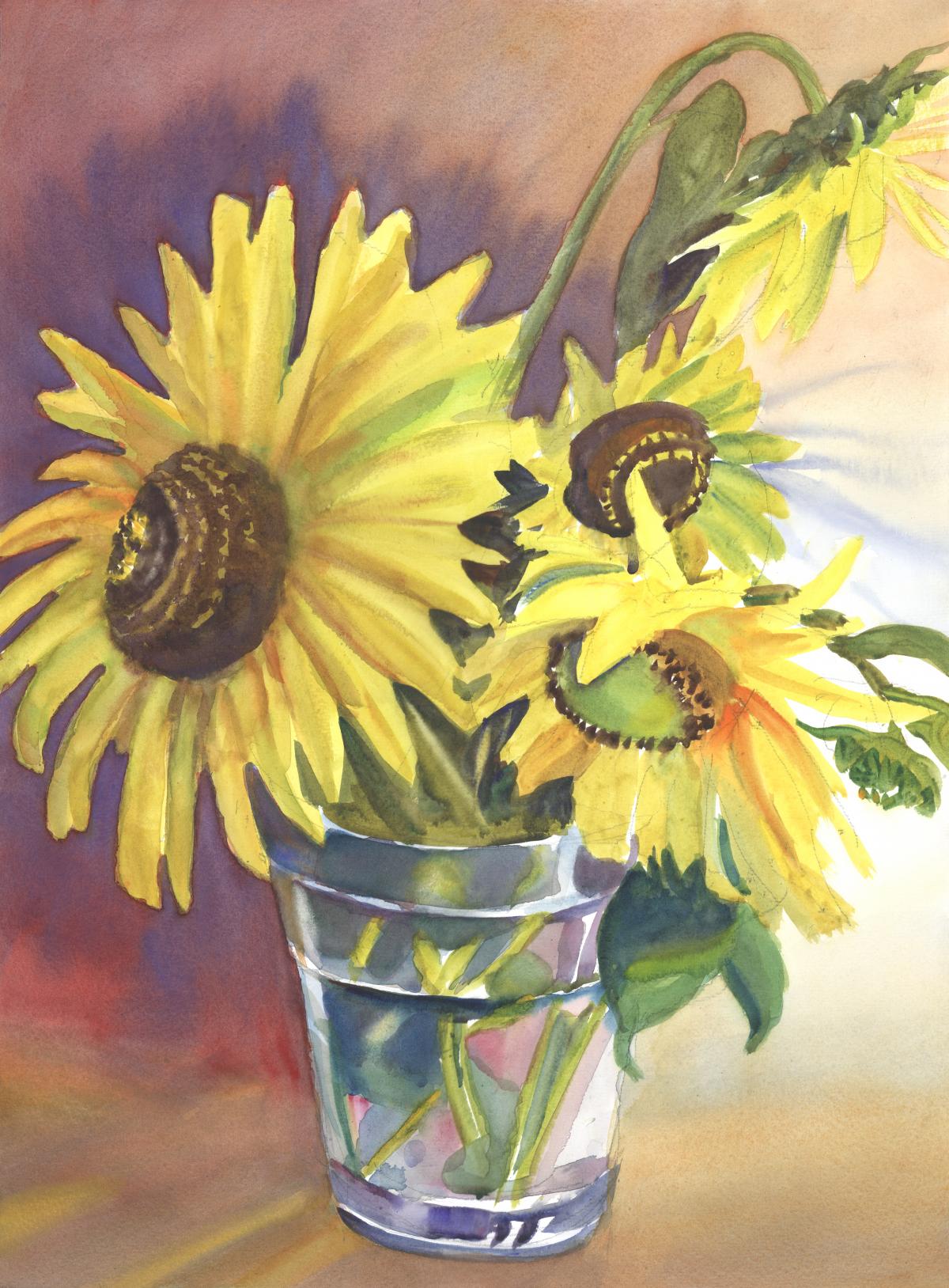 Multiple sunflower blossoms, a favorite subject, were cut from a stand I planted in a nearby public square. Selected for their different sizes, seed head colors and degrees of flowering, their arrangement was set and drawn for a demo at a Utrecht's store.
The washes were loosely applied in palette choices of Pale Yellow, Cadmium Yellow, Cadmium Orange and Scarlet. The image proportions emerged while drawing each element, with the vase in the lower third, and the flowers in the upper third. The energy of the drooping, twisting, and turned flowers composed well, with the diagonal and horizontal axes of the stalks and heads subtly interweaving through the pictorial space.
The natural dynamic of the flowers extended – radiated – subtly into the background, and were painted with contrasting cool colors and dark or light values. As they did for Van Gogh, these glorious, intriguing flowers create a fascination that will continue to inspire more paintings.