Steeple & Lanterns – Old South Church and Boston Public Library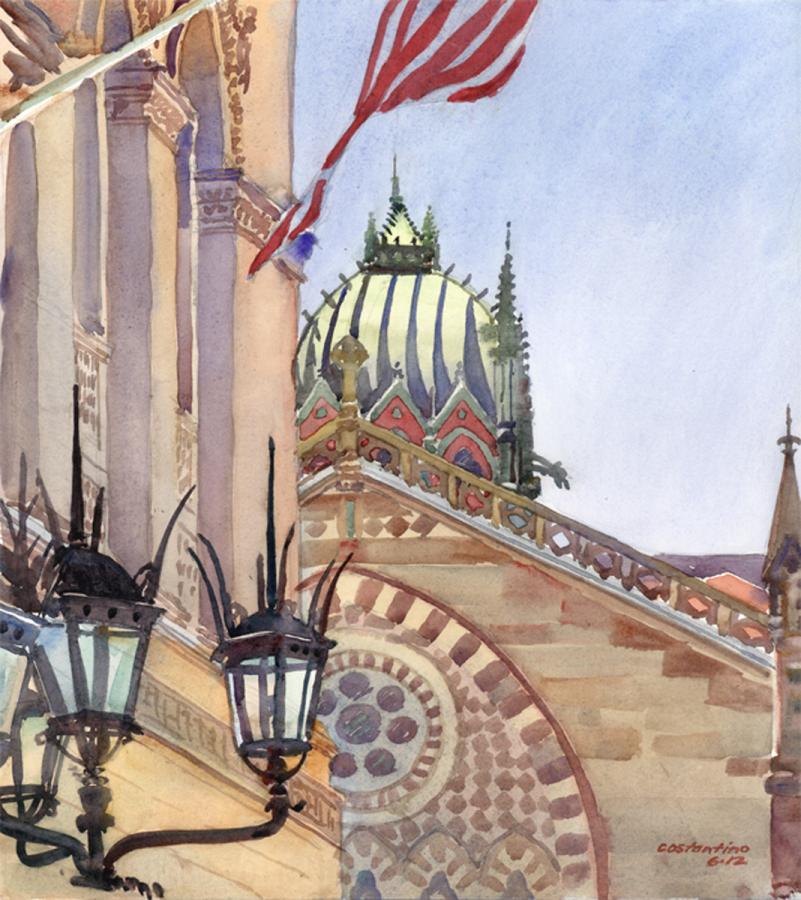 I was invited by the Friends of Copley Square and Vose Gallery to paint some aspect of this public urban space. Awed for more than forty years by two iconic structures – the Boston Public Library and the Old South Church – I was taken with the elegantly designed, marvelously cantilevered forms of the BPL's entry lanterns, the vertical thrust of the building's columns and patterned façade, and the lime green, arched dome of the church; intruded upon and framed by the flowing lines of a flag's stripes.
The compressed depth of view depicting both structures with so many decorative elements warranted a very selective position to balance all the lines, curves, and colors into a pleasing, yet dynamic composition. This vignette defines some of the character of Back Bay's Copley Square, an unique American treasure.
Purchase Options
Limited Edition of 100, Archival Print
9" x 12" - $95
12" x 18" - $135
Greeting Card - $4
Contact the Artist for more info