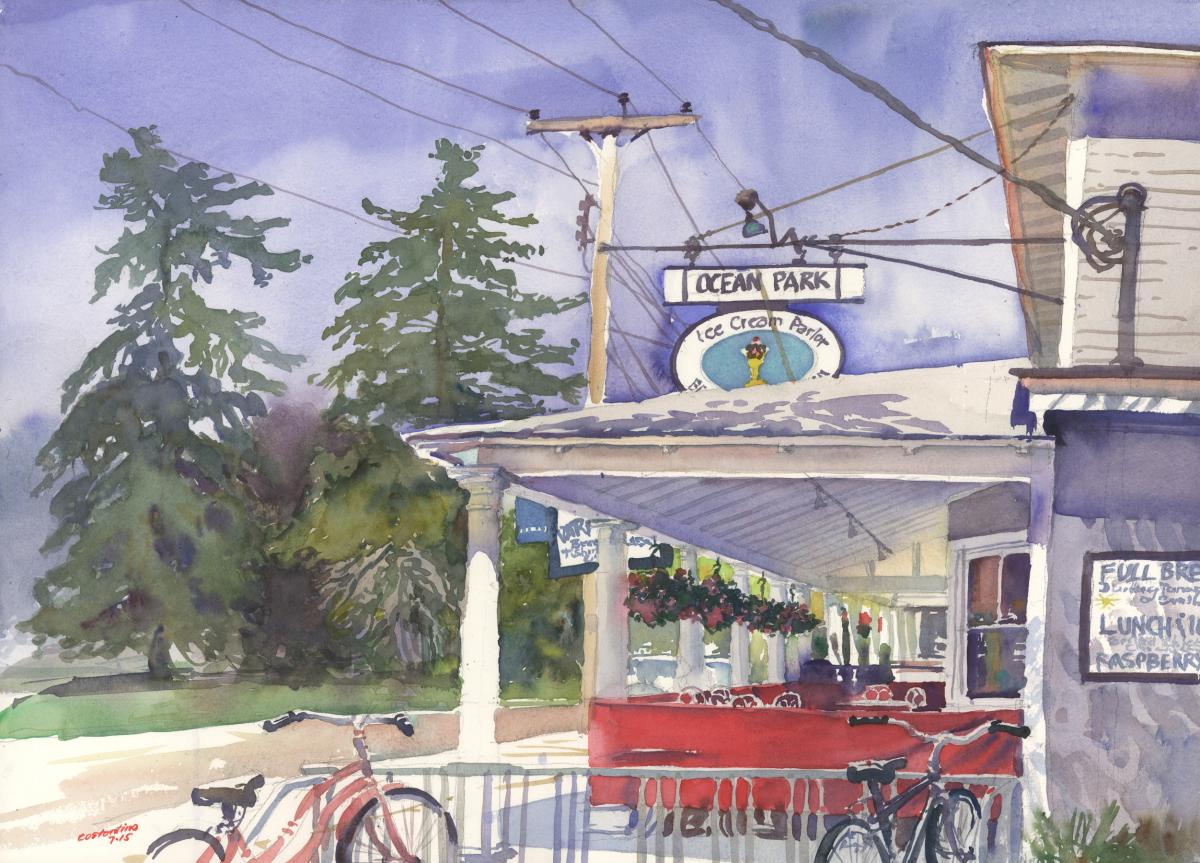 Ocean Park, Maine
As the invited Juror Of Selection for the Ocean Park Plein Air Festival (ME), I visited this unique Chautauqua community and spent a number of days with the painters and event staff. Struck by this nostalgic piece of Americana, the composition for one of the town's iconic views nearly presented itself; an inviting, much frequented place, enjoyed daily by residents and visitors alike.
The festive elements of signage, hanging planters, bikes, tables, chairs, bright colors – indicative of people's presence – and the striking early morning shadows were framed by the solid facade and roof planes; and further set off by the background trees and linear sweep of telephone lines. The total imprint identifying this special place was the main reason for including the web of power lines, as a visually supporting dynamic, allowing the eye to move spatially through the work.
Since rain occurred the second day, my departure, the remainder of the work was completed in studio. The principal analogous colors – for a white building – were mostly blues, with accents of reds and touches of yellow, with greens for the background trees.
Purchase Options
Limited Edition of 100, Archival Print
9" x 12" - $95
12" x 18" - $135
Contact the Artist for more info