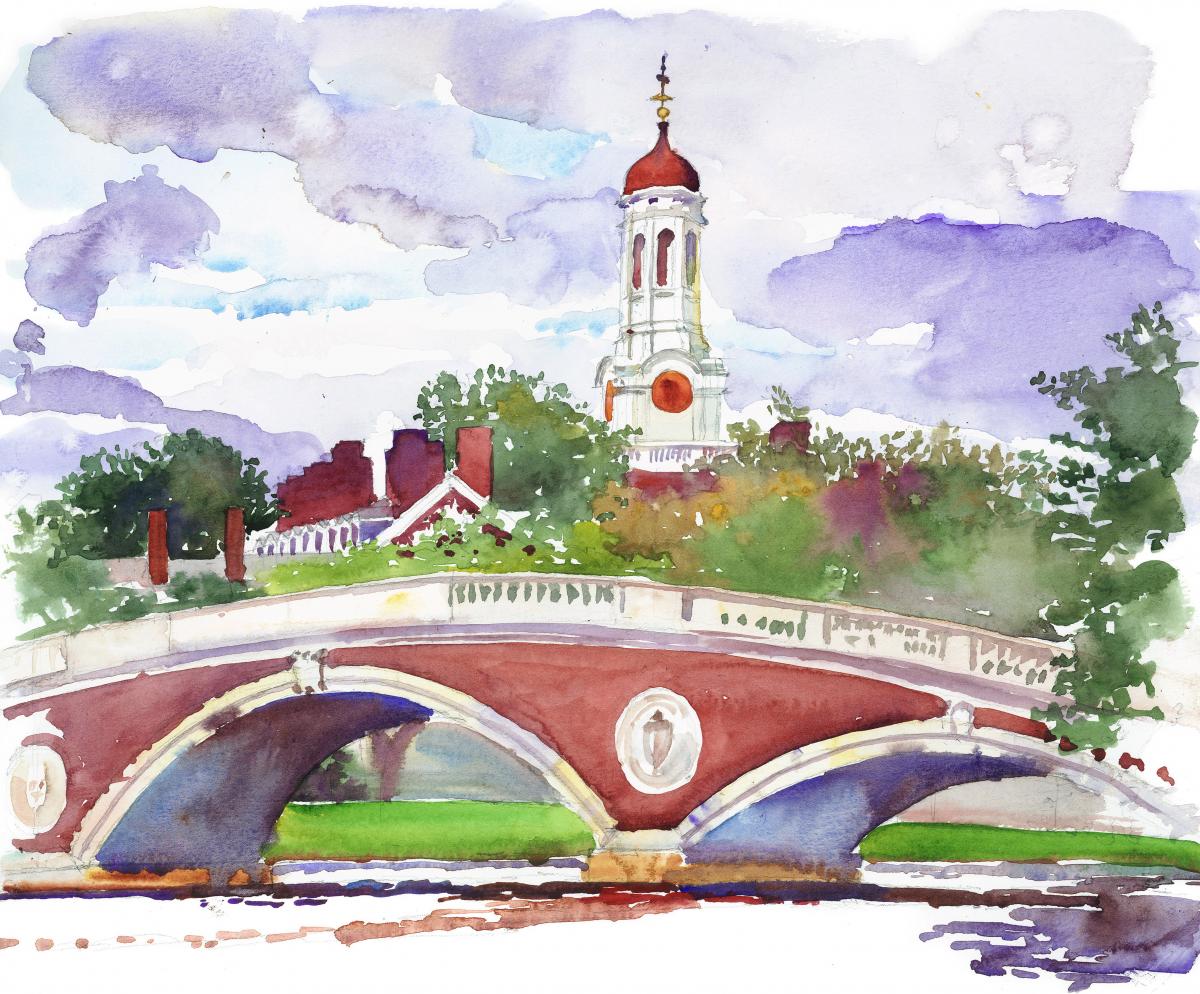 Boston, MA
A view of Boston and Cambridge's historic Weeks Bridge was painted on an intermittently windy, rainy, and sunny day on the banks of the Charles River. Occasionally, a steady shower necessitated stopping and covering the watercolor before drier breezes enabled more work.
With shifting cloud cover and swift water, their movements are contrasted by the stable arches of the pedestrian bridge, and accented by the noble cupola of Harvard's Dunster House in the background.
A glimpse of the Charles' far embankment is seen through two of the three arches. Produced in conjunction with the initiatives of the Charles River Conservancy.
Purchase Options
Limited Edition of 100, Archival Print
9" x 12" - $95
12" x 18" - $135
Greeting Card - $4
Contact the Artist for more info