Tsuruhama Rainforest Pavillion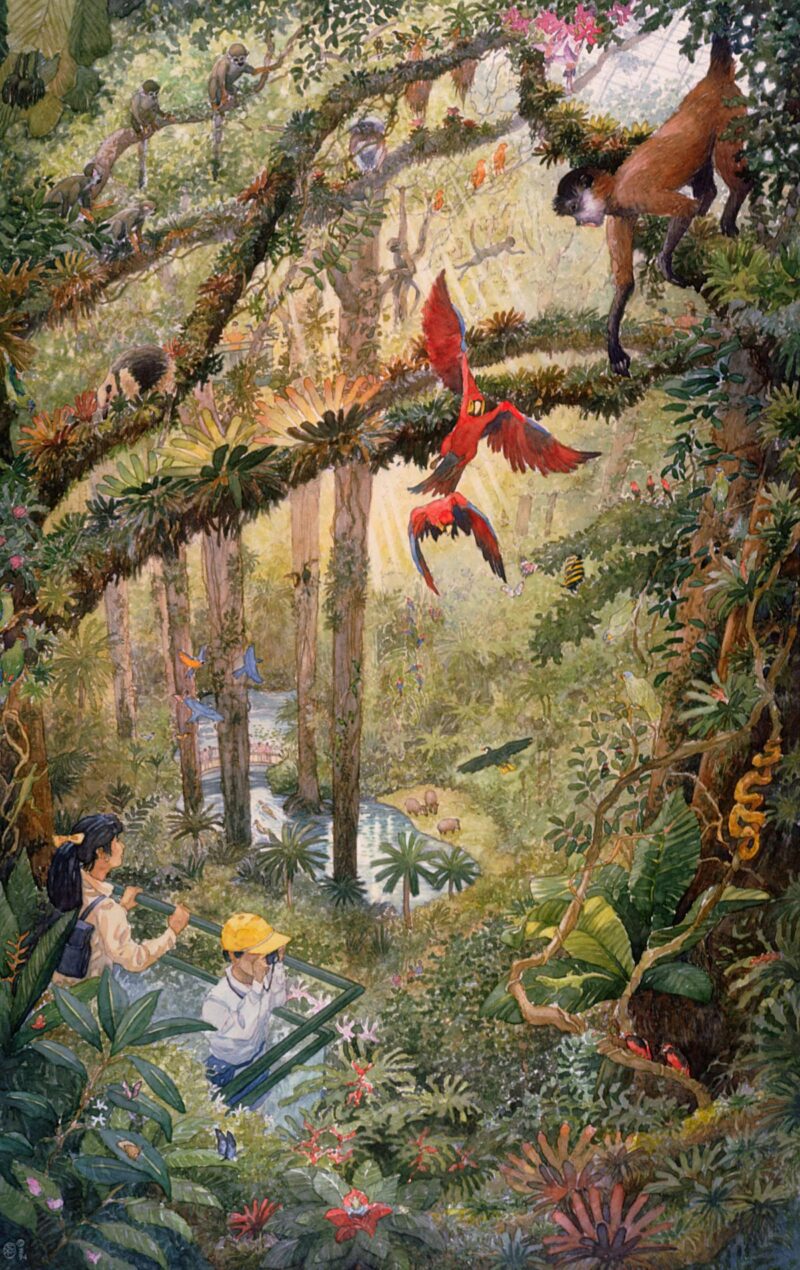 Learn more about this piece that is being presented in the MOMA!
Osaka, Japan
Commissioned by an architectural firm specializing in aquarium and exhibit design, this ambitious concept was a huge dome superstructure enclosing a rainforest environment. The complex image evolved from a 3-point perspective thumbnail sketch. The view developed to its final composition through a series of more than twenty overlay drawings and various compositional refinements to adequately position and feature the many varieties of wildlife. Intended for an informed scientific, naturalist, environmentalist, and political audience in Japan, the fullest extent of creature and plant species had to be accurate and plentiful, as well as a playful discovery for the expert viewers. In the painting, there are more than 30 tropical animals, birds, reptiles, and insects, together with all manner of plant species that would inhabit this unique exhibit of a Pacific Rim rainforest.
Purchase Options
Limited Edition of 100, Archival Print
9" x 13" - $185
13" x 19" - $235
18"x24" - $300
Contact the Artist for more info